So, I'm over me dilemma. I'm sharing my projects. Family, friends, be warned. But I'm going to do my very, very best to make it as un-obvious who's getting what as possible. {Did you follow that grammatical monstrosity?} Today here's a sneak peek at our family Christmas letter -- no one really cares about having that "treat" spoiled. do you? I fell in love with
this creative design from Amanda Jones on Pinterest the other night
. Ours is an homage to that lovely greeting:
That's kind of fun, huh? I hate writing Christmas letters so I was really excited to just highlight a few snippets of our life. Everyone just wants the basics anyway, right? For the front side I used the
Scroll Tree template
that I posted a few weeks ago and added a green background and a Christmas greeting. I was surprised that my family chose that one
out of all
the
different options
I gave them this year. Go figure! Check back for more fun holiday ideas soon. Have a great weekend!
EDITED TO ADD:
I've posted a template here: /2011/12/year-in-review-template.html
Have fun creating your own versions!
********** NOV. 2012: The downloads ARE NOT WORKING at this time. If you would like the template, please email me and let me know which format you need and I will send it to you. If you are interested in having a 2012 version of the Year in Review created, please read this post!! ************
I'll be linking up here: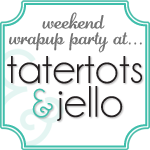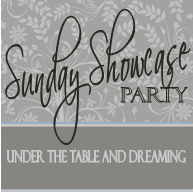 PS: The ads on the side bar is a new thing I'm trying. Let me know if they're just super annoying. I'm on the fence right now . . .